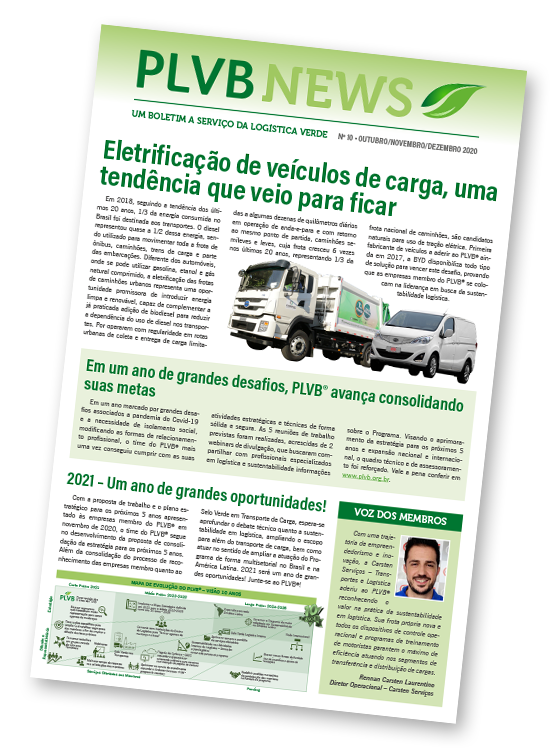 Click here and access. Share!
PLVB News reaches its 10th Edition!

O PLVB agradece a todos que ajudaram a vencer os desafios desse ano, deseja BOAS FESTAS e um 2021 de MUITA SAÚDE, PAZ e SEGURANÇA para que possamos pavimentar juntos o caminho de muitas realizações em sustentabilidade logística.











RETROSPECTIVA 2019
Clique aqui e veja nossas conquistas em 2019
RETROSPECTIVE 2019


GUIA DE EXCELÊNCIA
Boas Práticas para o Transporte de Carga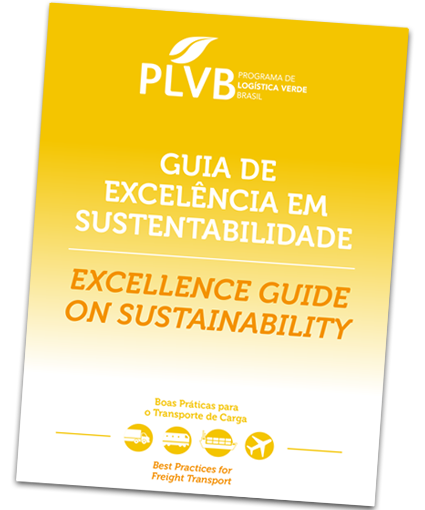 EM SUSTENTABILIDADE

The Brazilian Green Logistics Program (Programa de Logística Verde Brasil – PLVB) is a strategic initiative of a group of private companies (named Program Member Companies) that reflects their commitment to corporate socio-environmental responsibility. PLVB seeks to capture, integrate, consolidate and apply knowledge with the objective of reducing the intensity of greenhouse gas (GHG) emissions, in particular, carbon dioxide (CO2), air pollutants and also improve the efficiency of logistics and freight transportation in Brazil. PLVB works through the progressive development of a national logistics sustainability program that will give autonomy and will train shippers, carriers, logistics service providers and all other agents that support and/or act in these activities.